With the upcoming school year quickly approaching (or already begun for some of you!), we wanted another place to share Big Ideas Math resources with you. We turned to Pinterest and have been pinning up a storm.
Take a minute to check out Big Ideas Math on Pinterest!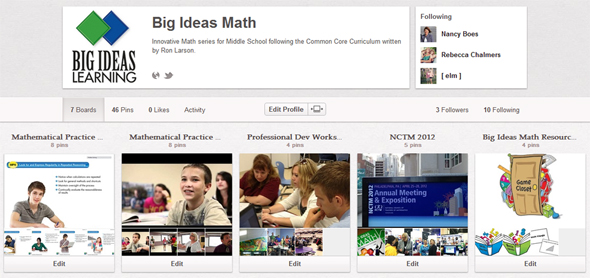 If you have a Pinterest account, follow our boards so you are updated when we add new pins. If you don't have an account, you can still access our resources!